Class 3 & 4's Light Learning Liaison
Class 3 & 4's Light Learning Liaison
18 May 2021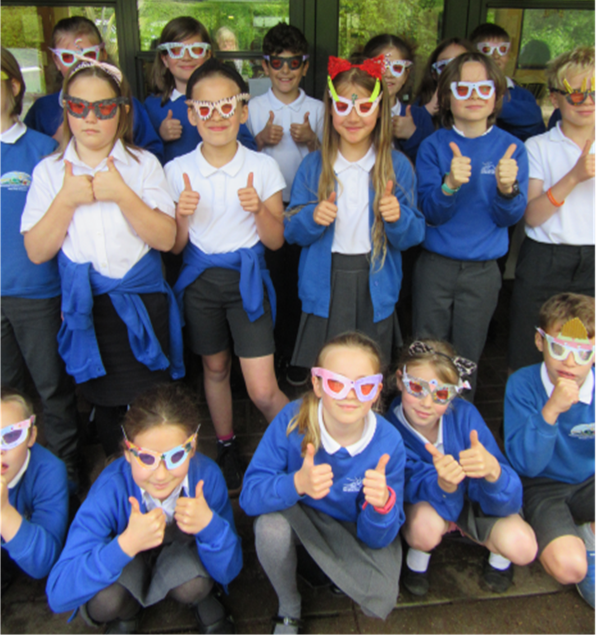 The children from classes 3 and 4 have been learning about light. This includes learning out one of our biggest sources of light: the sun!
The sun can be harmful and damage our eyes with its rays and so the children designed and created their very own sunglasses.
Just in time for summer! Now all we need is the sun.